Who we are ?
Created by digital data experts, About D4t4 help you to manage your digital projects around data. Technical and Business Expertise built from many years allow us to answer any data issue.
From the solution assessment to data analysis in complex environments, going through the implementation of digital tools, About D4t4 is not only a service provider but a long term partner for its clients.
Discover our offers & services to generate value using your data.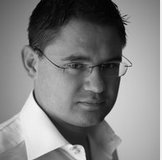 JEAN-FRANÇOIS WEISS
Co-Founder & Digital Data Expert
Engineer, Jean-François will be managing your most complex data projects.
Beyond hi technical & business capabilities, his expertise lies in its ability to understand your strategic requirements and issues, to breakdown it in raw elements, to finally propose you an innovative and performing plan.
International experience, team manager and project manager, hybrid profile business / technical, his 11 years+ expertise in digital market are a guarantee of professionalism and a guarantee to well manage your projects !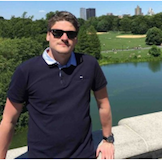 MICKAEL JACOBERGER
Co-Founder & Digital Data Expert
Mickael is a digital data expert oriented in clients issues, with the ability to execute projects in time in various environments (B2B, B2C, C2C).
He has developed its strong skills in digital marketing, more specifically in digital data from almost 10 years, managing multiple digital solutions and techniques to generate business & technical value to guarantee the clients successes.
He's also recognized for its analytics capabilities, creative, proactive, good evangelist and he's surpassing his efforts to reach clients objectives.
He's certified on multiple analytics, tag management and data management solutions.